Demeter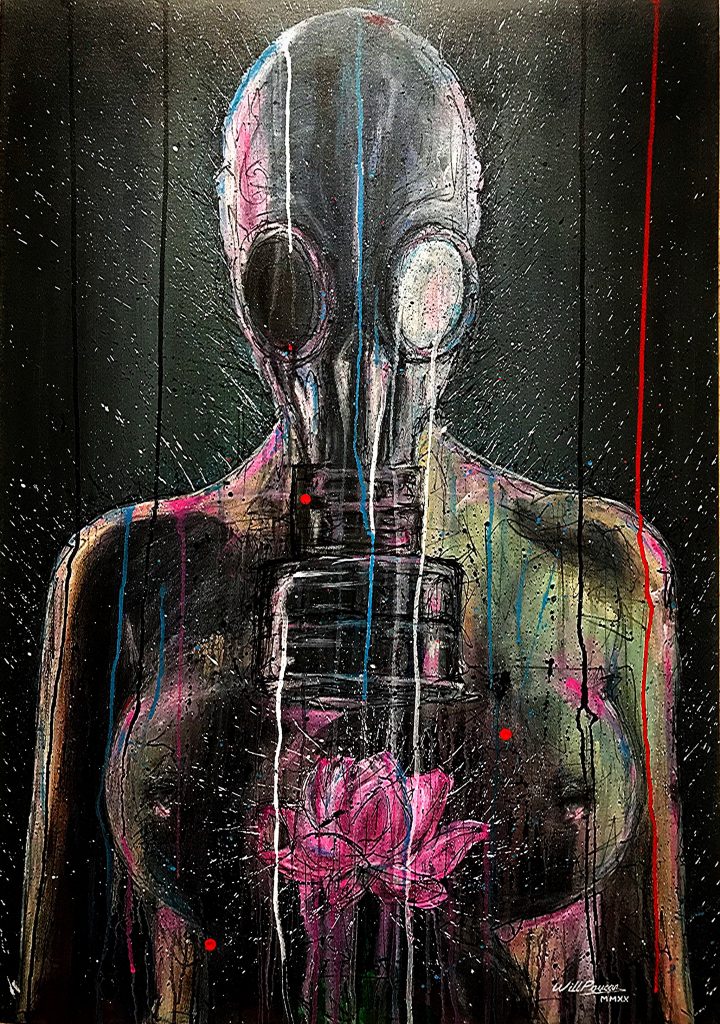 Artista
Will Paucar
Titolo
Demeter
Tecnica
Tecnica mista su tela
Biografia
Laureato in Economia, dopo diverse esperienze nelle multinazionali, Will Paucar ha deciso di lasciare tutto e seguire la passione per l'arte e la natura. Nei suoi viaggi ha incontrato artisti, agricoltori, scienziati e sciamani grazie ai quali è riuscito a scoprire la sua vena artistica, iniziando un nuovo percorso. Ora lavora tra Parigi, Amsterdam e Milano (ed è ora presente alla Fabbrica del Vapore). La sua arte spazia dal figurativo all'astratto, dove riesce ad esprimere le emozioni più intime dell'animo umano, toccando la parte divina che spesso ci è oscura.
L'opera
L'opera con cui partecipa alla call fa parte della serie DYSTOPIA, un grido e monito a riscoprire l'Essenziale parte divina nascosta in noi. Il buio, nato dalla misconoscenza della forza creatrice, inghiotte la bellezza della diversità, celata, ma Essenziale a preservare la ricchezza della natura e dell'arte, che solo la consapevolezza può rendere di nuovo visibile. Per descrivere il suo urlo, Will fa esplodere il nero, lascia colare la pittura a venare la tela, usa delle pennellate nervose e tese, per poi terminare nel dripping che si appropria in modo famelico di tutta la tela, sovrastando il soggetto e lo sfondo in modo totalitario. Fin quando arriva il colore, il fiore sbocciato nel petto a risvegliare una speranza di riscatto, che possa illuminare di nuovo il futuro.
Queste le parole che Will usa per presentare la serie DYSTOPIA:
Humanity had exploited the riches of nature too far.
Quietly and complacency, it was sinking into decadence.
I never thought it would get this bad.
I never thought the system would take things so far.
Incinerating culture, the beauty of diversity.
People were reduced to nothing but numbers, easily interchangeable, easily removable, easily destroyed.
The Gods had become like us and, we had become like them, or at least, we believed so.
Website: https://willpaucar.com